Volkswagen Oil Change | North Palm Beach, FL
---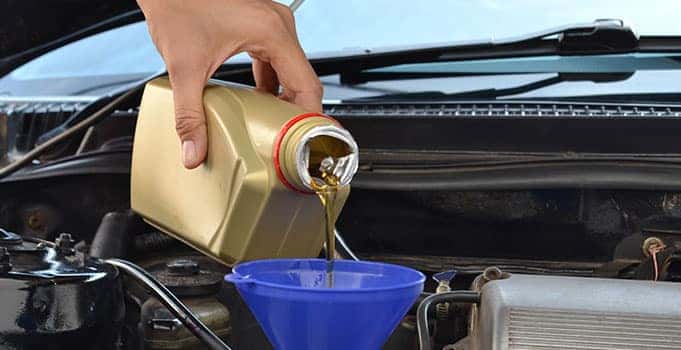 Frequent oil changes help protect the health of your engine and extend the life of your vehicle. Schumacher Volkswagen of North Palm Beach, Florida, has prepared this guide to help you keep your car well-oiled and in excellent shape.
Professional Volkswagen Oil Change in North Palm Beach, FL
Why do I need to have my oil changed?
Oil lubricates the moving parts of the engine of your Volkswagen. If your oil is poor quality or too low, the level of friction can cause serious damage to your vehicle. Regularly changing your oil prevents this.
How often should I change my oil?
Most vehicles need to have their motor oil changed every 3,000 to 10,000 miles. Look out for symptoms of damaged oil between changes:
The check engine light is on
Oil is silty or dark
Oil levels are running low
The engine is running loudly
Can I check my oil myself?
Yes. Checking oil between changes can help you catch a potential problem early. To check your oil:
Make sure the engine has been off for at least 10 minutes
Lift the hood of your Volkswagen
Locate and remove the oil dipstick
Wipe the dipstick clean with a cloth
Replace the dipstick
Remove it again and examine the oil on its tip
If the oil is dark brown or has floating particles in it, bring your car in for an oil change.
What happens during an oil change?
Our oil change process consists of the following steps:
We test the level and quality of the oil.
We drain the old oil.
We replace your oil filter and add new oil.
Where can I have my oil changed?
Our VW service center in North Palm Beach, Florida, has years of experience keeping our vehicles running smoothly. Schedule an appointment for your next oil change or contact us at (844) 783-3511 with any questions.